Kaspersky Software— Not in the US?
Cybersecurity software from Kaspersky Lab is no longer on the shelves of Best Buy after fears emerge of a connection between the company and the Russian government.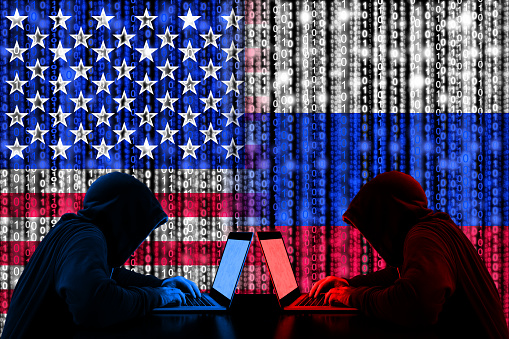 There are many reasons a store stops stocking a particular product. However, it's rare when a business pulls top-selling items from their shelves because of a potential link between the manufacturer and a foreign government.
That's exactly what happened when the electronics superstore, Best Buy, recently banned the sale of all cybersecurity products manufactured by Kaspersky Lab. In early September, officials from Best Buy confirmed suspicions that the reason behind the change was due to concerns that the Moscow-based company developed an inappropriate association with the Kremlin.
What Items Did Best Buy Stop Carrying?
Best Buy banned Kaspersky Lab's products, including Kaspersky Internet Security, Kaspersky Anti-Virus, and Kaspersky Total Protection. These high-end, subscription-based, software tools for home users help more than 400 million protect their computer systems from viruses, malware and other malicious online attacks.
What Was the Company's Response?
Prior to Best Buy pulling these products, Kaspersky Lab released a statement denying allegations claiming the Russian government was interfering or controlling the actions of the business. While the founder of the company, Eugene Kaspersky admits to receiving training from the KGB's signals-intelligence division early in his career, having personal relationships with members of the Russian government, and working with Russia's domestic-intelligence agency, he denies his company's involvement with any wrong-doing.
Kaspersky Lab assured the US government that it didn't take part in any hacking during the recent US presidential election, nor does it have any illegal or inappropriate connections with the Russian, any other foreign government. Kaspersky Lab even offered to provide the source code for its products to the US government to prove it doesn't contain any secret backdoors— But, this wasn't enough to prevent suspicion.
In February 2017, the Department of Homeland Security issued a secret report on the matter to other government agencies. And the FBI is investigating the nature of Kaspersky Lab's relationship to the Russian government
Eugene Kaspersky believes that his company is a victim of America's anti-Russian worldview, and that he's being punished for being Russian. He wrote, "it's not popular to be Russian now in some countries," and "despite a lack of evidence as to the reasons why we're being targeted, one thing does seem to be crystal clear: we are caught in the middle of a geopolitical fight. And there will never be any evidence to prove these false accusations against us since we're innocent."
Should You Worry?
The US Congress believe the possible connection between Kaspersky Lab's and the Russian government is a serious matter. Members of Congress are already debating the possibility of banning the software from the Pentagon. Meanwhile, on September 13, 2017, the Department of Homeland Security took action by issuing a directive that all federal agencies must identify every computer that runs a Kaspersky product, and develop plans for alternatives within the next 60 days. After 90 days, no federal agency will be allowed to use any of the company's products.
All of this is clear enough to rattle our nerves. Despite a column in Forbes from the founder of Kaspersky Lab pleading with customers that its products are safe, many consumers and business owners who are currently running cybersecurity software from Kaspersky Lab, are now wondering whether it's a good idea to change, or take the chance of leaving their computer system exposed to hackers.
Before getting rid of your current cyber security software from Kaspersky Lab, it's probably best to take a moment and relax. Unless you store government secrets on your laptop, (and even if you do) there's probably little reason to worry. No one has found evidence proving any of the software Kaspersky Lab makes contains security risks—And the likelihood of this occurring is almost non-existent.
Kaspersky Lab offers one of the best cyber security packages available, and the company's experts routinely contribute to the fight against the spread of computer viruses throughout the world. They recently helped to thwart the spread of the Petya/ExPetr ransomware worm.
Many independent security experts continue to trust the company despite recent developments. However, if you still feel a little wary about using any Kaspersky Lab software you purchased from Best Buy, the store will let you exchange the software for an alternative until the middle of November, if you still have an active subscription. In addition, if you bring your laptop into the store, a member of the Geek Squad will uninstall the software from your computer for free.
As someone who deals with IT and computer-related security concerns on a regular basis, I'm not worried. I personally find the software from Kaspersky Lab to be some of the top-performing cybersecurity protection in the industry. I'm advising my clients that there's no need to change to new computer security software as long as they're not experiencing any problems with its current performance.